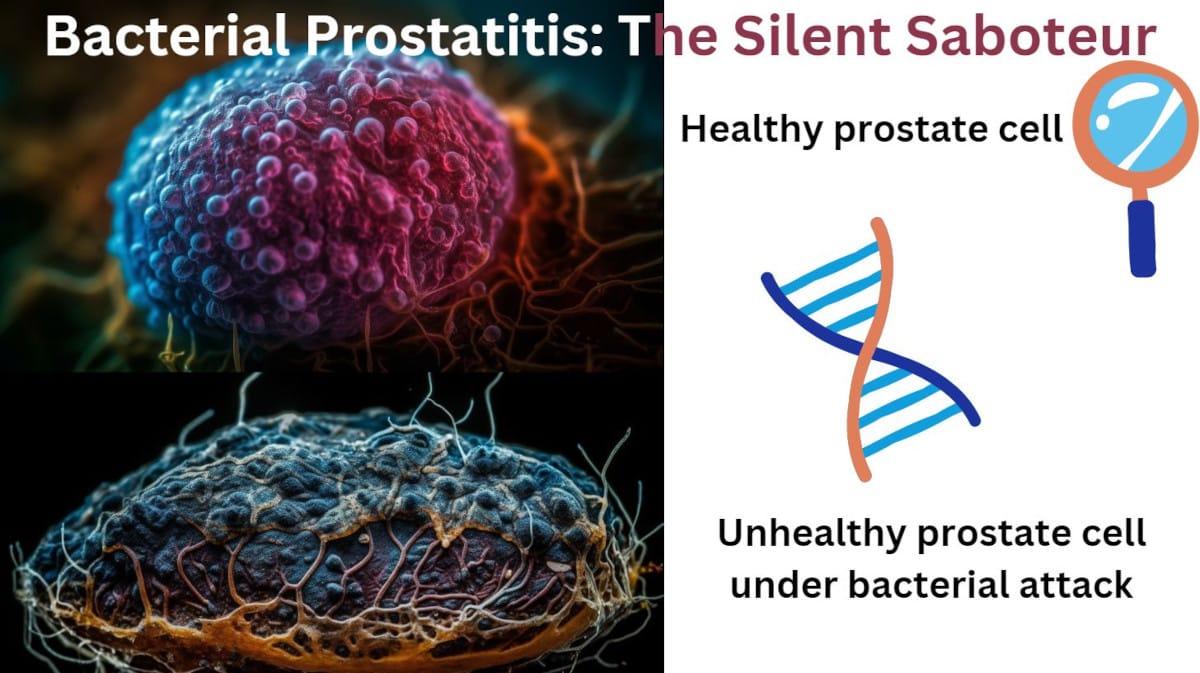 Introduction
Bacterial prostatitis – an inflammation of the prostate gland caused by a bacterial infection – is a severe medical condition. Despite its prevalence, it is sometimes called the 'silent saboteur' because many men may not even realize they have it until they experience significant discomfort or complications. Understanding its causes, symptoms, potential complications, and treatments is crucial.
This blog post aims to shed light on this unseen adversary, unravel the complex nature of bacterial prostatitis, and arm you with the necessary knowledge to tackle it head-on. Whether you are a man who wants to be proactive about his health, a loved one who seeks to understand and support, or simply an individual interested in men's health issues, this post will provide valuable insights into this significant yet often silent health concern.
Let's navigate the uncharted waters of bacterial prostatitis and debunk the mysteries surrounding this silent saboteur in men's health.
Read More »

Bacterial Prostatitis: The Silent Saboteur in Men's Health