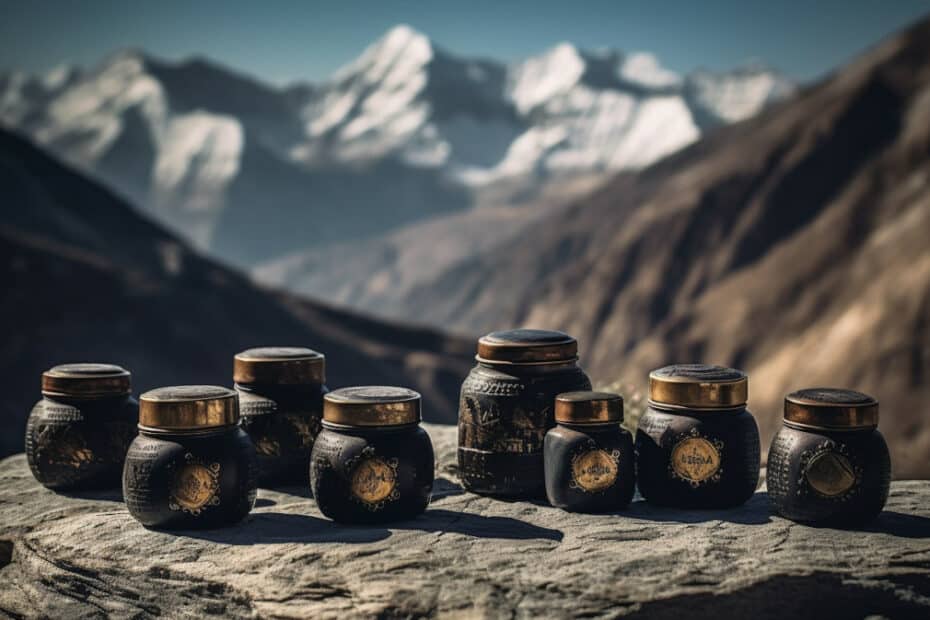 Introduction

As we navigate the complex world of alternative medicine, we must consider age-old wisdom and natural remedies that have stood the test of time. Inflamed prostate, a common condition affecting numerous men worldwide, is one such issue that can benefit from this holistic approach. In this blog post, we delve into the uses of two powerful natural ingredients – Shilajit and Eucalyptus – in treating an inflamed prostate.
Renowned in the ancient Ayurvedic tradition, Shilajit is a potent, tar-like substance found primarily in the mountains of India and Russia. Brimming with minerals, triterpenes, humic acids, and fulvic acids, Shilajit offers an extensive array of potential health benefits. Equally intriguing are Eucalyptus leaves, which have found their place in traditional Chinese, Indian, and European medicine. The leaves, laden with eucalyptol, flavonoids, and tannins, can potentially reduce inflammation, among other health benefits.
However, as we delve into these alternative treatment methods, we must approach them with curiosity and caution, considering the potential benefits and debates surrounding these natural substances. Let's explore how these ingredients can become potent decoctions for inflamed prostate treatment while emphasizing the importance of quality sourcing and safety precautions. While the natural world has much to offer, these remedies should complement, not replace, professional medical advice and treatment. Dive into this detailed exploration of Shilajit and Eucalyptus in the quest for alleviating prostate inflammation.
Why I Used Shilajit for Inflamed Prostate Treatment?
If you're seeking alternative treatments for an inflamed prostate, you may have seen the use of Shilajit. Shilajit is a tar-like substance that varies in color from white to dark brown and is primarily found in the mountains of India and Russia.
For over 3,000 years, this substance has been utilized in Ayurveda, traditional Indian medicine, for various applications such as rejuvenation, urinary tract support, addressing sexual and bladder disorders, managing nervous diseases, and promoting bone healing. A potent combination of minerals, triterpenes, humic acids, and fulvic acids make up the constitution of Shilajit, offering a wide array of potential health benefits.
Read More »

Decoction Ingredients for Inflamed Prostate Treatment